Sign-up for the Hottest Domain Name Reseller Program from Hiya Digital
Low Wholesale Reseller Prices
Completely private-labeled – Your Customers cannot discover us
Comprehensive Product Portfolio – Domain Names, Web Hosting, Business Email, Website Builder, SSL Certificates, Website Backup & Security and more…
Our Reseller Program offers
A Comprehensive Product portfolio for your Customers and Resellers
A Ready made, private labeled website for you and your Resellers
Multilingual private labeled Control panels for you and your Resellers
Complete Business Process Automation
A Comprehensive API for seamless integration
Automate your Reseller Business
Sales and Marketing Automation
Finance and Billing Automation
Provisioning Automation
Managing Products & Services
Managing Customers & Resellers
Domain Registration Business Process Automation
Sales and Marketing Automation
Finance and Billing Automation
Provisioning Automation
Manage Product & Services
Manage Customers & Resellers
Resell our products & services
with your own brand name at your own price
Build your online store & establish your own brand name
Setup products & services and set your own selling price
Start selling online & earning profits immediately
We will provide full tech support to you and your customers
Advantages Of Our White Label Reseller Program
Your Brand Your Price
You can sell all our web solutions with your own branding and set your own selling price. You will save full profit margin for yourself
Volume Discounts
We offer volume discounts to enhance your profitability and you get a very strong recurring revenue source of income.
Worldclass Infrastructure
We host all our servers in state-of-the-art Data Center in USA with high-performance DELL Server and CISCO Network infrastructure.
Priority Support
Get priority reseller support from our experienced & certified technicians. We are available 24/7 for resolving any issues.
Domain Name Services
Domain Name Registration, Domain Name Transfer, Domain Name Renewal available with 1000+ gtlds & cctlds.
Website & Email Hosting Services
Shared Hosting, Reseller Hosting, Virtual Private Servers, Managed Dedicated Servers and Business Email Hosting Services
Website Development Services
Business Websites, Ecommerce Websites, Website Maintenance & Application Development Services
Website Marketing Services
Search Engine Optimization (SEO), Search Engine Marketing (SEM), Social Media Optimization (SMO) & Social Media Marketing (SMM), Pay-Per-Click (PPC) Marketing Services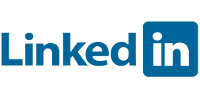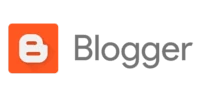 Website Security Services
Website Malware Scanning, Website Backup, SSL Certificates
Frequently Asked Questions About White Label Reseller Program
What if I'm not satisfied with your reseller program?
If you are not happy with our reseller program then you can cancel your Reseller Account at any time.
Can I decide my own selling prices for my online store?
Yes, you can. You can set the selling prices for all products and services individually as per your preferred profit margin. You can also offer special discounts to your customers. We also have a global pricing option for certain products that lets you quickly set the pricing for most of your products easily.
What payment methods should I use for receiving the payments on my online store?
We provide WHMCS for billing and payment to our reseller partners. It supports many payment gateways by default and you can also add more 3rd party payment gateways as well. You can use any WHMCS compatible payment gateway of your choice.
Will you provide tech support to our customers?
We will indirectly provide support to your customers thru you. You can discuss customer service issues with our tech support team who will provide you with expert advice and help you resolve your customer service issues efficiently.
Is there any upfront fee or fixed monthly fee to join your reseller program?
There is no upfront fee or fixed monthly fee to become a reseller. However you will have minimum monthly business targets to maintain your reseller status.
Is there any reseller discount available for bulk purchase?
Yes, you will get reseller discount based on your monthly billing. Your reseller discounts will vary based on the volume of recurring business revenue you generate. You can make bulk purchases at a discounted price every month and resell services to your customer based on monthly, quarterly, half-yearly or yearly billing plans. Renewal subscription-based products or services are billed to you based on your original order value.
What happens when my account does not have provision for service but a customer has placed the order and made payment on my store?
If you do not have enough resources available in your account to provision your customer order then such order will not get provisioned till you have made necessary order and provision arrangements with us. It is like maintaining the necessary stock of inventory before you directly sell your customer or you will have to wait till your customer's order reaches you for further delivery.
Is your service infrastructure secure & reliable?
Yes. To deliver best in the business class service, we have partnered with one of the best data centers in the industry to provide a robust infrastructure with 99.99% up-time. All our servers are based on Dell Power Edge Servers with Dual Intel Xeon E5 Processors and minimum of 128 GB RAM and RAID-10 4X SSD Storage. We use latest server operating systems, database software and most up to date applications to avoid any known issues. Our data centers are equipped with redundant power supply and multiple internet sources for uninterrupted service delivery.
How do you handle emergency support requirements?
We are available 24/7 for any emergency support. We offer priority support to our reseller partners to ensure your business is not affected with us. Our technical experts are available on phone, email and chat for any immediate response required.
How do I get started with your reseller program?
You can contact us directly by phone, email or chat and one of our representative will help you with complete on-boarding process.